Any business looking to enter the Canadian market needs to follow the bilingual regulations, but to enter the Quebec market, it gets a little more complicated. The Charter of the French Language, also known as Loi 101 (Bill 101), enforces strict rules about the use of various languages within Quebec's borders.
Here's what you need to know about doing business in Quebec:
1. The Official Language of Quebec is French
Though Canada is officially bilingual, each province has its own recognized languages. Quebec is unique in that it recognizes French as its sole official language. As such, this means that every person in Quebec has the right to a French education, a francophone-friendly workplace, and to be informed and served in French both by the government, civil institutions, and businesses.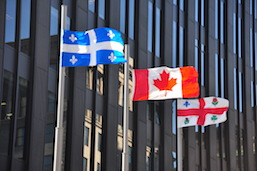 2. Your Products and Services need French Labels and Marketing Materials
In addition to the bilingual labelling laws that apply to products sold throughout the country, Loi 101 has created additional requirements for products sold in the province of Quebec. French must be included on all forms of labels and communication. This includes:
All product labels, containers, and accompanying documents (eg. warranty, directions, etc.)
Menus and wine lists
Marketing materials (eg. catalogues, brochures, folders, commercial directories etc.)
Computer software (including game software and operating systems)
Contracts
Employment application forms, order forms, invoices, receipts, etc.
Public signage, posters, and commercial advertising
Brand names
There are a variety of other specialized products that also fall under the regulation of Loi 101. For example, toys and games that require the use of non-French vocabulary are prohibited, unless they are translated in French or a valid equivalent was created in the French language.
This does not mean that your material must be solely provided in French. Under Loi 101, it can be in multiple languages as long as none of them are given greater prominence than the French language.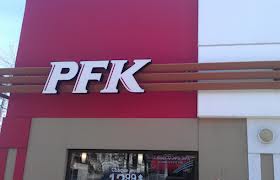 3. Quebec Employees Have the Right to French Corporate Communications
If your business has, or plans to have, employees in Quebec, French corporate communication is a must. All written communications with employees must be provided in French. This includes:
Job and promotion offers: if there is an English advertisement made, a French one must be simultaneously published with at least equal prominence
Collective agreements and schedules
Arbitrations, negotiations, and renewals/reviews of collective agreements and grievances

Other than written communication, the hiring of employees must be done with Loi 101 in mind.
Employees cannot be fired, demoted, or transferred solely because they are French speaking, or lack knowledge of another language.
Unless the particular position requires it, an employee cannot be hired for a position based on their knowledge of a language other than French
What Should You Do About Loi 101?
Breaking through the language barrier with some
quality French translations
will put you on the right path towards reaching this important market. Keep in mind that these laws were put in place to protect a culture. Providing French content to a Quebecois audience is about more than following the rules; it is a way of reaching out and engaging a community.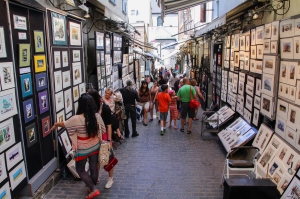 When choosing a translator, ensure that they understand the specific needs of French Canadian speakers. In-market translators are a great option because in addition to having the professional skills, they also posses the intuition of a local. This means that your content will be thoughtfully localized into Canadian French for the Quebec market.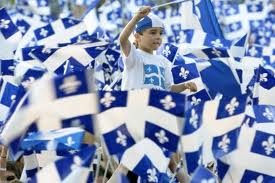 While translating corporate information is a good option, when it comes to marketing materials, you may want to consider sourcing original content. Cultural marketing in Quebec will allow you to extend your reach by engaging customers in French on multiple platforms. You need French store signage and flyers, but what about creating a French Facebook page or Twitter account? These extra details will not go unnoticed by your audience and are sure to help you establish a solid brand identity and build positive relationships.
If you are still wondering about the potential of Quebec, remember that with a population of over 7 million people, it accounts for about a fifth of Canada's entire population. Though these rules and regulations can seem intimidating at first, they don't have to be. Working with a team of professionals who understand these laws will make it a lot easier for your business to reach and engage with French Canadians throughout the country.
Download our free "Doing Business in Quebec" guide, which contains even more useful information about bilingual signage, websites, social media accounts and marketing to a Quebec audience.