FRENCH CANADIAN TRANSLATION SERVICES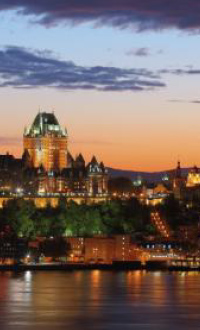 French Canadian translation services ensure you reach all of Canada.
Selling your products in Canada? We understand the bilingual requirements and can help your company integrate into the Canadian market. Our language professionals are experienced French Canadian translators, editors, and graphic designers who will ensure that your materials are properly localized for the French Canadian market.
Do you have Canadian employees? With carefully crafted translations, we'll work behind the scenes to make sure your communication strategy not only meets language regulations, but also fosters employee allegiance, operational excellence and growth.
Give us a call or request a quote to find out how we can help you reach the French Canadian market

CUSTOMERS' POINT OF VIEW

Jean Letarte
TC Media
French Canadian
Translation

LAT is an outstanding partner and remarkably efficient.
They realize the impossible. Our situation is always
changing, but each time, we always manage to deliver
an impeccable product, thanks to LAT's services.

Andrée Raymond
CTC
French Canadian
Translation

LAT Multilingual provides quality service and
translations. The LAT team is courteous and available
at all times, and they listen to the client's needs. They
offer suggestions to their clients for complex projects.

Leah Dobson
Leese Enterprises
French Canadian
Translation

I am very impressed by the lead times and translation
quality that LAT always provides us with!

Ravinder Sangha
HALO Metrics
French Canadian
Translation

We have worked with LAT Multilingual and have found
their service to be very professional.They have been
able to handle French translations for our products and
are able to turnaround requests very quickly.

Sara Swee
AECOM
French Canadian
Translation

Your team is a fantastic group of folks to work with!

Susan Stout
Battery-Biz, Inc.
French Canadian
Translation

Your Flow system is very nice, seems quite well
thought-out and efficient. We have been delighted
with your services...! Your company is a true pleasure
to work with...thanks to the speedy turnaround time
and extremely courteous service I've received.
Read more testimonials
CASE STUDIES
Since 1999, our French Canadian translation services have helped hundreds of clients ensure their materials meet language requirements and engage their customers. To learn more about our French Canadian translation services see the case study below or visit our resources page.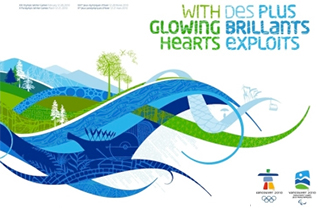 VANCOUVER 2010 OLYMPICS GAMES
After making an in-kind donation of English to French translation services to the Vancouver Bid Team, we became the official translations provider for VANOC until the Vancouver 2010 Olympics began.