Melkin Yelidet Beaal! С Рождеством! Kala Christouyenna! Merry Christmas! The team at LAT Multilingual wishes you all the best for your holiday season. To celebrate, we're looking at a few different ways Christmas is celebrated around the world. It's not all turkey and visits from Santa!
1) Ethiopia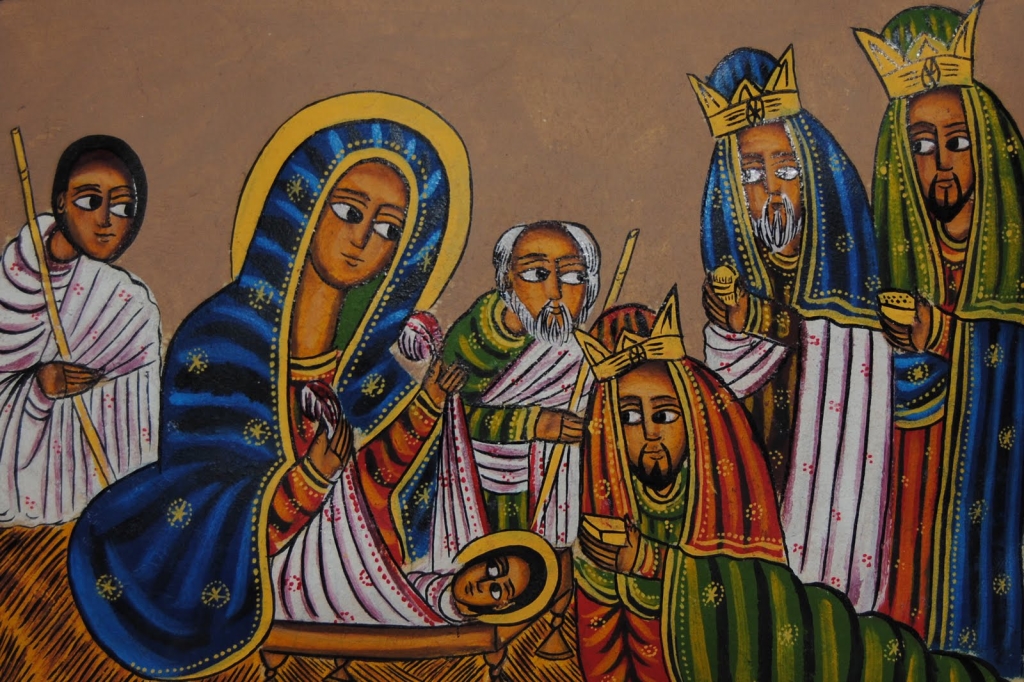 While Western countries use the Gregorian calendar, which lists Christmas as December 25th, Ethiopia uses the Julian calendar and Christmas – called Ganna – is celebrated on January 7th. Traditionally Ethiopians fast on January 6th, and at dawn on the 7th, people will don traditional garments called shamma and go to mass. After mass, people disperse and a feast is shared. Twelve days later, on the 19th, Ethiopians celebrate Timkat – the baptism of Jesus.
2) Russia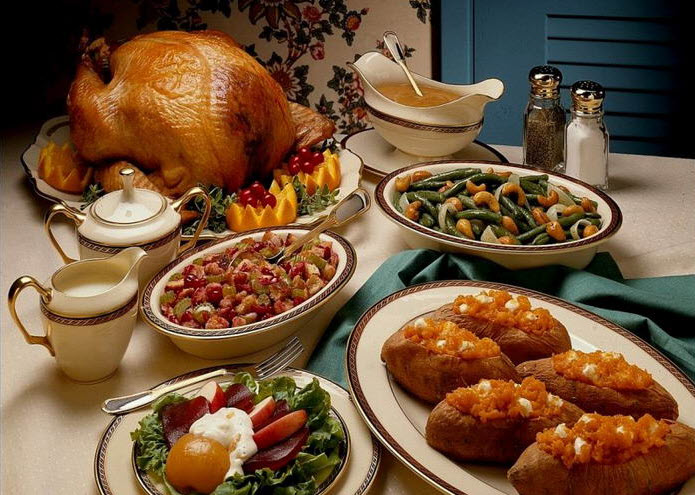 Christmas in Russia is also celebrated on January 7th, which is preceded by a 40-day advent that starts on November 28th. Some people fast on Christmas Eve (Sochelnik) until the first star in the sky is visible, and will then feast on sochivo (porridge) and borsch (beetroot soup) and roast vegetables. After the meal, a sweet drink called Vzvar is served. This drink is often served at the birth of a child, so serving it on Christmas symbolizes the birth of Jesus.


3) Australia and New Zealand
While many in the Northern Hemisphere will be used to images of a snow-sprinkled Santa trudging through the snow, children in Australia and New Zealand are used to seeing the big man in a summery setting. With temperatures soaring on December 25th, Christmas cards down under often depict Santa on a surfboard or sunbathing. Christmas meals consist of roast leg of ham or chicken with roast vegetables, but many families also opt for fresh summer salads and barbecued sausages.


4) Greece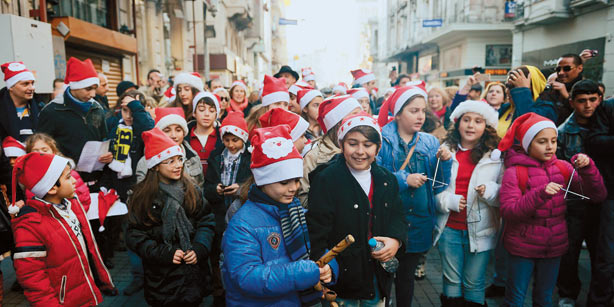 Greek children take to the streets on Christmas Eve to sing kalanda (carols) and are often rewarded with food or money. Back home, a basil spring wrapped around a cross will be dipped in holy water and sprinkled around the house to keep the Killantzaroi (bad spirits) away. These spirits appear between Christmas and the Epiphany on January 6th. Midnight mass is important for Greeks, and after mass, a large meal is served of lamb or pork, as well as a decorative 'christopsomo' or Christ Bread.


5) Canada
Christmas celebrations in Canada involve the traditional roast turkey with stuffing, vegetables and lashings of gravy. While Santa Claus is often shown dashing through the snow on his sleigh, depictions of Santa embracing Canadian culture have started cropping up. Who knew Saint Nick was a dab hand with a hockey stick?