Promoting your products and services in China can be quite a challenge due to language and cultural barriers. QR codes can help you build that bridge. Let us show you how.
Are you looking to expand your Chinese clientele? Or thinking about taking on the tremendous potential of the Chinese market, with its population 1.4 billion strong? In this article, we took a brief look at how QR codes factor into everyday life in China. Considering that China boasts nearly 90% of personal QR code users [1], let us now take a look at how this remarkable little symbol can help you connect with your Chinese clients.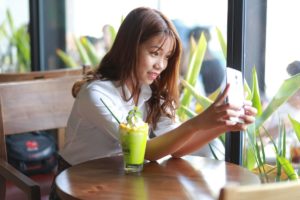 Promoting your products and services in China can be quite a challenge due to language and cultural barriers. As a business, detailed strategies to improve your brand's short and long-term visibility are a must. The goal is to draw in potential Chinese clients, whether in China or abroad. Consider using QR codes. Here are three tips:
Create!
Creating a WeChat account is an essential step for your company, especially since approximately 83% of smartphone users in China use WeChat. In major hubs like Beijing and Shanghai, this statistic increases to 93%[2]. In fact, this all-in-one app almost takes on the role of a national identification for each of its users.
QR codes can help you stay in touch with your Chinese clients and partners since everyone is well accustomed to scanning those codes to reach people in their networks. LAT encourages you to include your WeChat QR code on your website, in your company's signature, and on all printed materials in order for you to grow your network of Chinese contacts.
Direct!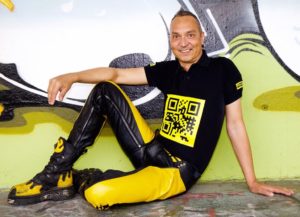 Direct your Chinese followers to the content of your choice with the help of your code and improve your online visibility. Scanned in a matter of seconds, these practical codes simultaneously do away with copying and pasting links. As a result, your existing and potential clients will have easily benefit from your online offers and discover your other products and services. Businesses like hotels, restaurants, stores, and tourist attractions should display their QR code in a visible location. For example, a Japanese clothing brand put up QR codes throughout its stores in China to encourage consumers to scan and receive coupons. The codes then directed clients to the brand's app to download discounts. This campaign was a roaring success, increasing both the brand's online store traffic and app downloads.
Share!
Nowadays, social media is synonymous with boosting visibility, particularly for Chinese consumers, who tend to share their services and offers with their networks. Encourage your clients to do so and watch word of mouth marketing do its work. If you spot your Chinese clients taking pictures of your products or services, offer them access to free wifi and encourage them to share their experience on Chinese social media platforms. If you have a Chinese account like WeChat or Weibo, even better. This makes it easier for your clients to find you since they are familiar with those platforms.
Put these three tips to use and improve how you connect with your current and potential Chinese clients using QR codes. Don't forget to share this article with your colleagues, friends, and anyone else who may be interested in connecting with their Chinese clientele!
[1] http://www.xinhuanet.com/fortune/2017-03/28/c_1120711589.htm
[2] https://www.businessinsider.com/wechat-has-hit-1-billion-monthly-active-users-2018-3