In 2016, Chinese people aged 18-34 made 82 million trips abroad. To put this into perspective, American travellers made only 75 million trips last year, and that includes travellers of all ages. (source: https://bit.ly/1J62LHs)
According to the April 2018 report by iResearch, Chinese millennial travellers are the major consumption force in China. They're willing to spend considerable amounts of money while abroad, making them great customers for your business.
Looking to attract Chinese travellers to your business? Here are some insights and suggestions to get Chinese tourists into your store.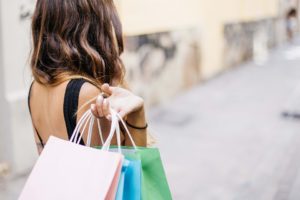 Attracting Chinese Millennials
Born into a time of economic prosperity, Chinese millennials have extra money to spend and a positive outlook on the economy (contrary to Western millennials, who were born into a recession).
In addition to this, the one-child policy means that these millennials are only-children. Generally, their families invested lots of money into their education. This means they don't have the additional debt that many Western millennials carry, allowing them to spend more on goods. (source: https://bit.ly/2KPhNtg )
What are Chinese travellers looking for?
Contrary to popular belief, Chinese travellers in general—but millennials in particular—don't want to just buy luxury brands. In fact, Chinese millennials are interested in developing personal style, through small, unheard of brands. Especially when buying things abroad, they're looking for niche products that will set them apart from the rest of their friends.
Make sure that your business emphasizes the uniqueness of its items, in addition to their connection to Canada—Chinese tourists want to buy things that are tied to the country they're visiting. (source: https://bit.ly/2J1a0D)
When catering to Chinese millennials, it's also important that you emphasize the quality of your brand. Millennial travellers want to gain prestige from their purchases, so they'll only buy high-quality items, no matter the price-tag. (source: https://bit.ly/2m9fZ00)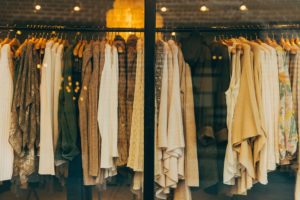 Mobile Payment and Chinese Social Media
Chinese millennials are used to doing everything online- 94% of Chinese millennials use WeChat while shopping abroad. That means social media engagement should be the first priority for your business. (source: https://bit.ly/2KPs48N)
Print listing is almost obsolete in China—your business should be advertised to Chinese millennials over Chinese social media platforms. Note that 97% of Chinese millennial travellers plan their trips online before they travel. That means that if your business successfully engages with Chinese millennials on social media, they'll start planning a visit to your business before they've even reached Canada! (source: https://bit.ly/2umHBCG)
Mobile payment options are also a must-have when catering to Chinese millennial travellers. Mobile payment options are their preferred payment option, and will draw more customers to your business. Payment options like WeChat Pay and Alipay are often connected with parents' accounts, an additional pro for millennial travellers.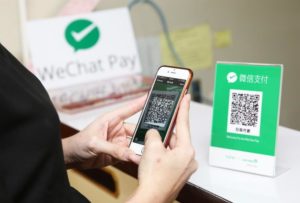 Service
Because Chinese millennials are used to the speed and interactive features of online shopping, customer service is held to especially high standards. Used to having special attention and quick service, it's very important that your business caters to Chinese travellers in specific ways. Consider the following:
Provide a personal shopper to help assist your Chinese guests.
Include QR codes around your store so that guests can access online information, integrating a mobile experience into your store.
Offer customization options for your goods (e.g. embroidery service)—this personal aspect is always a hit with Chinese millennials looking for individualization.
Make sure you are aware of Chinese culture and service preferences to avoid committing damaging faux pas.
The best part of providing good service to your Chinese guests? Good customer experiences equal good reviews on social media, and given the word-of-mouth nature of Chinese society, good reviews lead to return visits and mentions on WeChat and other popular platforms, which are guaranteed to generate new Chinese customers.
Golden Dragon Certification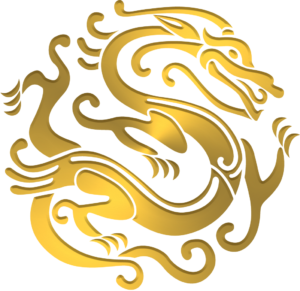 Catering to Chinese millennials can be overwhelming. From being on Chinese social media platforms, to properly serving Chinese travellers, there's a lot to figure out and learn.
That's why LAT developed the Golden Dragon Certification & Marketing program, a comprehensive package that teaches you and your employees everything you need to know and do in order to welcome Chinese travellers. Once your business receives its Golden Dragon Certification, we'll market it on three China-facing digital platforms, allowing you to engage with potential Chinese customers.