The Canadian Government is committed to doubling the number of tourists from China by 2021. This will have a profound impact on the industry, providing increased business opportunities. Here are three simple ways to communicate your offer to your Chinese guests and ensure a positive experience during their stay.
1.      Reach Chinese Travellers
Consumers are increasingly savvy and demanding when making their travel arrangements. This is true for everyone, but even more so for Chinese travellers who are inundated with options from numerous Chinese travel sites, from CTrip to Fliggy, Travelocity, Hotel.com and many more.

Hotel chains are starting to wrestle back control over distribution from online travel agents (OTAs), to whom they pay between 10% and 30% in commission for every reservation booked through their sites. Major hotels are questioning the need to pay OTAs' high fees when their visitors now have the capacity to book directly. To grow your share of direct customers (by bringing them to your own site) you need to get their attention, localize your content, and offer efficient booking options.
Since Google, Facebook and Twitter are blocked in China, your efforts should include a Chinese site or landing page, like this one from a sugar shack in Quebec.
It is essential to be active on the networks where your Chinese clientele hangs out. Millennials are on Weibo, reading about their favorite stars and latest stories, but when it comes to planning a trip or seeking information, everyone is on WeChat.
A presence on these platforms can provide your visitors with crucial information about your hotel or destination such as hours or directions.
2.      Attract Chinese Visitors to Canada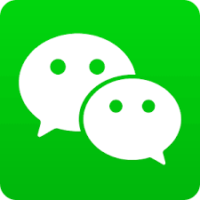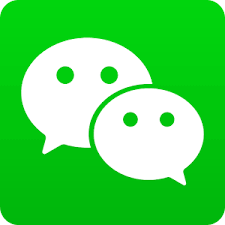 Posting informative content on WeChat, such as "Top 10 Things to See in Quebec", is more likely to be noticed and shared.
Offering a discounted rate on services (e.g. bar, spa, restaurant) to guests who book directly through your hotel system would also be a great incentive.
Adopting mobile payments for Wechat and Alipay is also an effective way to attract Chinese customers. Don't forget to tell them that you accept these payment methods via your WeChat or Weibo account!
3.      Welcome your guests
An old Chinese Proverb says: "A man without a smiling face must not open a shop". This is certainly true for the hotel industry!
When Chinese guests arrive, be sure to offer them a warm welcome – even knowing a few short phrases in Chinese will be appreciated. Providing slippers, a kettle and bottled water in hotel rooms will also go a long way. Ensure that Chinese travellers have access to Wi-Fi, as well as information in Mandarin in their room and throughout the hotel.
In China, people rarely carry cash anymore as mobile payments using WeChat Pay and Alipay are the most common method for more than 1 billion Chinese consumers to make purchases. Offering Chinese guests the option to pay in their own currency will be appreciated, since travellers from China are restricted in their spending by a $5k maximum converted currency limit.
Motion Pay helps ensure trouble-free travel across Canada for Chinese travellers, by allowing them to easily access their money. Many hotels in Canada already use Motion Pay's services to offer WeChat Pay and Alipay.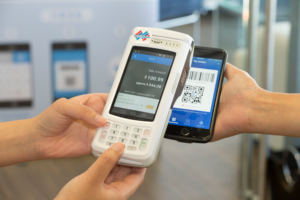 "It has been very popular," said Dennis Li, president of Richmond-based Universal Learning Institute, who use Motion Pay. "Students don't need to pay for currency exchange or the fee to transfer money overseas through the bank. It has saved so much money and work. […] For us, it's faster, more convenient, and we still receive payment in Canadian dollars."
Download our China Ready Guide to better understand the preferences of your Chinese guests.