Online Marketing with WeChat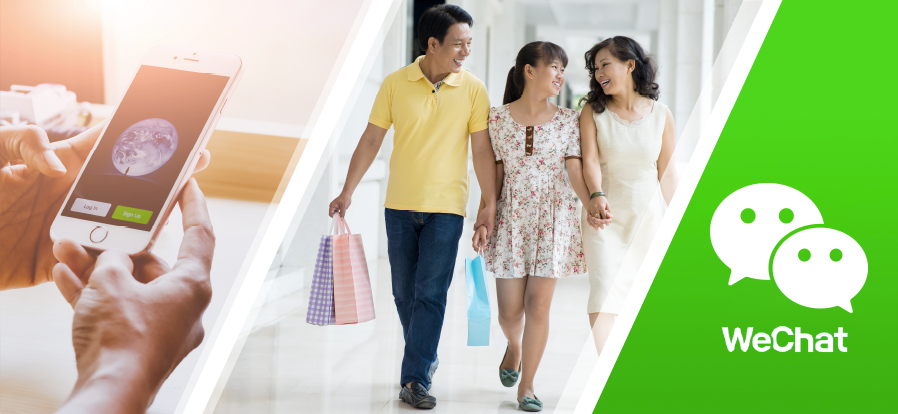 With almost 1 billion active monthly users, WeChat is one of the most powerful marketing tools of
all
social media platforms and can help you grow your sales. Combined with its own payment system – WeChat Pay – it becomes attractive and easy for Chinese shoppers to make purchases. LAT can help you grow your sales by making it easy to accept Chinese payment methods with our integrated solution.
Is WeChat Marketing for me?
If you're an entrepreneur or member of a business and want to build your personal brand on a social media platform that boasts over 1 billion monthly users, then a resounding yes!
WeChat is a real-time, closed-marketing channel that can help build brand awareness through word-of-mouth marketing. Our WeChat training course will offer you an introductory tutorial tailored to the specific needs of you and your business.
Our 1-hour one-on-one course will give you a solid introduction on how to use WeChat as a marketing tool, and will allow you to get off to a great start on this powerful messaging app for business.

Our WeChat Marketing course
First we'll look at how WeChat works as well as its user demographics and user interface. We'll run through its strength as a word-of-mouth marketing and customer service tool, and explore platform-specific tools like the Sharing Moments Feature.
We'll then look at the marketing possibilities on WeChat and explain how you can optimize a personal account to boost your visibility and increase sales opportunities.
After our WeChat Marketing course, you'll know how to:
Create an account on WeChat
Personalize your WeChat profile to best convey your small business brand
Gain familiarity with the features of WeChat
Gain strategies for how to expand your client base and grow your sales
Already on WeChat? Here is a quick tutorial on how to navigate Wechat Moments.