You've certainly heard of WeChat, but what you may not realize is how important this app is for the millions of Chinese residents here in North America, and for travellers.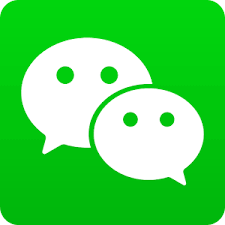 Did you know that WeChat's usage outside of China spans 70 million active users from 200 countries and over 2% of mobile users in the United States alone?[1] Not forgetting Canada, where Canadians of Chinese descent (including mixed Chinese and other ethnic origins) make up 4% of the population, or about 1.6 million people as of 2016. Which equates to just over 2 million potential WeChat users in Canada.
I use WeChat myself in my job (me – a UK born and bred millennial, who's never been to China or speaks a word of Mandarin).
It was a really easy install – you just download the app, complete a telephone number verification and choose a profile picture (this probably took the longest to complete!) – all in English.
Now I'm connected with my coworkers as we message back and forth, schedule meetings (again, everything is done in English), or talk in the group chat to plan strategies and events. I can also translate articles or messages just by long-pressing on the text and tapping the 'translate' option on the right-hand side:
So this is great for me as an individual to be on this app. But what about businesses?
North American businesses can and should be on WeChat to engage with their Chinese customers, who, as we mentioned at the beginning of this article, aren't just in China. In Vancouver for instance, nearly a fifth of our residents are Chinese (over 400,000 out of 2.5 million).
One way we encourage our corporate clients to use WeChat is to create groups to share sales opportunities and customer questions with each other. In Vancouver, one market that has really been positively impacted by WeChat is real estate. Buyers, sellers and service providers meet on one of several groups to discuss the latest trends, information and goings-on in this market.
It's not enough to just translate English content and hope that it resonates with a Chinese audience, however. It's important to have a strategy that is well adapted to this platform. An effective social media marketing campaign develops a relationship between you and your customers by engaging them directly in your products or services. For example, in 2017 we helped YVR airport go viral on Chinese social media when we posted (in Chinese, of course!) a video of Chinese celebrity, Jackie Chan.
Need help connecting with your customers on WeChat? Contact Us!
Lastly, don't forget to connect with LAT on WeChat by scanning our QR code! Our team can help you come up with the best strategy. You can also connect with me!
[1] https://www.btibrandinnovations.com/blog/161/wechat-marketing