With over 1 billion active monthly users, WeChat is by far the most popular social media platform in China. Like Facebook and WhatsApp, WeChat has a feature that allows you to share your own visual content, and keep up with what's going on in your social network. This feature is called "Moments". In the original Chinese version, the name is "朋友圈 (Pengyouquan)," literally meaning 'friends' circle. This is where you can share pictures and thoughts with your families, friends, colleagues and business partners.
Unlike Weibo (the Chinese equivalent of Twitter), WeChat "Moments" are shared only with people in your WeChat contacts, similar to Facebook. Using "Tags", you can choose a group of specific people you want to make your posts visible to.
Here are the nine simple steps to get started with WeChat Moments.
Steps 1 & 2: Get Started with Moments
From within WeChat, tap on the "Discover" icon at the bottom of your screen, and then select "Moments";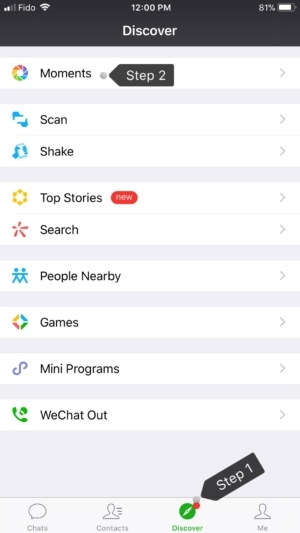 Step 3: Customize your Cover Image
Change the cover of your "Moments" page by tapping the existing picture and selecting "Change Cover". It will lead you to the following page: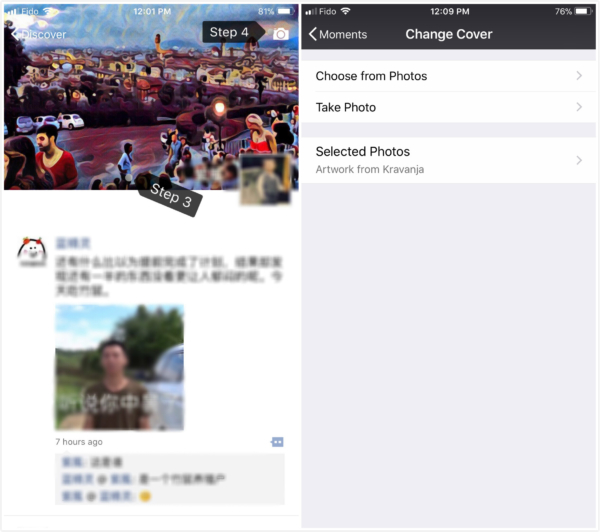 You can now choose from a few preset images or use your own picture from your phone.
Step 4: Update Your Moments
To update your Moments, tap on the camera icon on the upper right. You can post up to nine photos each time by either taking photos directly with your phone or by choosing pictures from your album.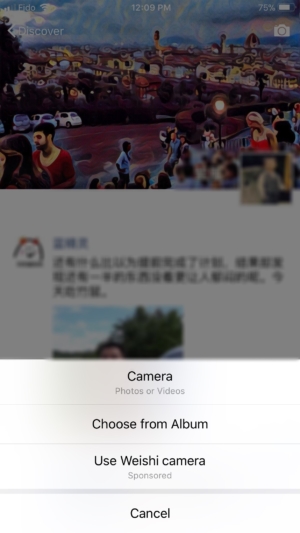 Step 5 & 6: Share Your Post
After selecting your pictures, you may write descriptions underneath. By tapping on "share to," you can also choose which group of people can or cannot read your post.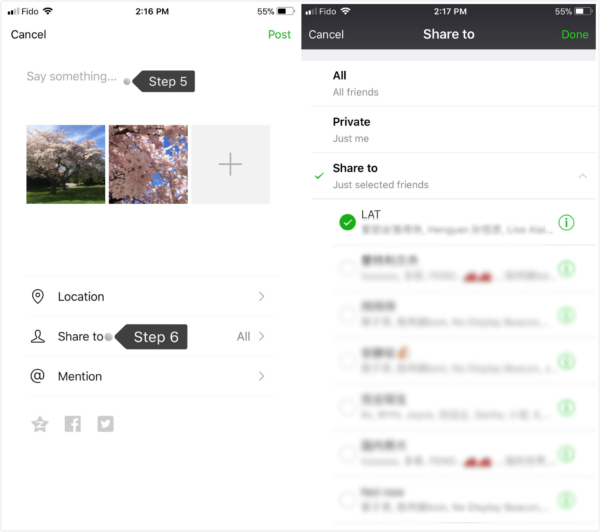 Step 7 & 8: Tag Contacts
To tag specific people in your contacts, simply tap on "Contacts" at the bottom of the homepage and select "Tags." By choosing "Create Tag," you can now add certain people and name your tag.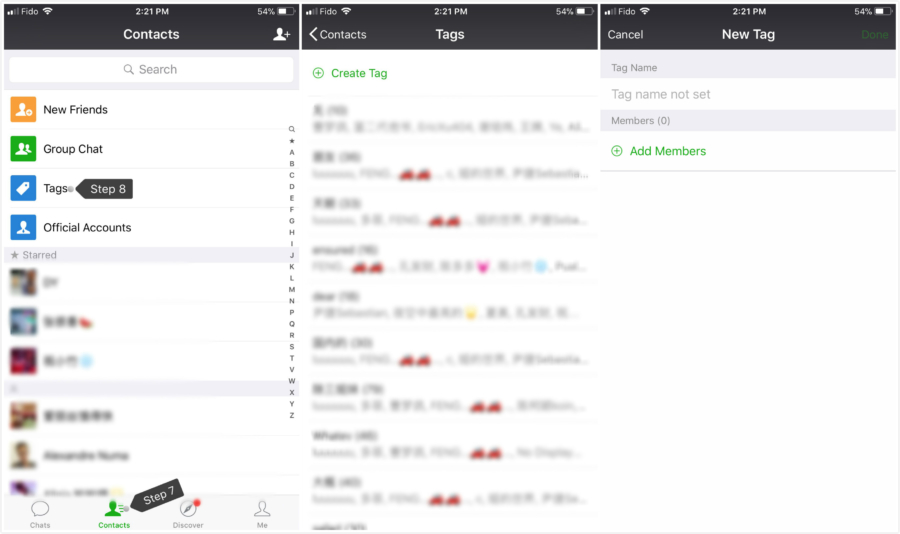 Step 9:
People selected can now see your post, leave comments or give a "like". If you want to delete your post, simply tap on "delete."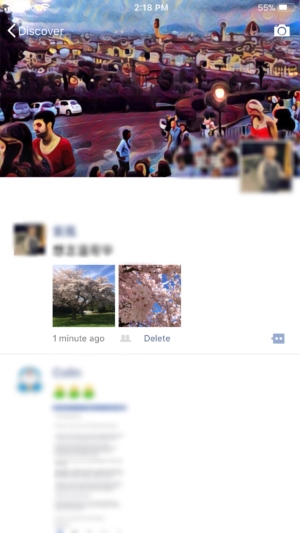 Congratulations! Now that you know how to use WeChat Moments, you may want to strengthen your connections and networks to develop business relationships. If you're interested in learning how to use WeChat for marketing purposes, register in our WeChat Marketing class!