TESTIMONIALS
LAT Multilingual's focus on quality and customer service have helped us build a solid base of clients who return to us again and again. Discover why people appreciate us.
BRAD LAVIOLETTE
MCL Motor Cars
Here's what other clients are saying about us…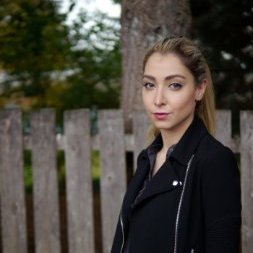 PAR VAJIHOLLAHI
Digital Marketing Manager
TallGrass
Translation
I would like to say thank you for all the help with translations for the website, which were all done in a timely manner – I can't tell you how much that helped!

LEAH DOBSON
Graphic Designer/Marketing Coordinator
Leese Enterprises International Inc.
Translation
I am very impressed by the lead times and translation quality that LAT always provides us with!

JEAN LETARTE
Coordinator, TC Transcontinental Media
TC Transcontinental Media
Translation
LAT is an outstanding partner and remarkably efficient. Our situation is always changing, but each time, no matter what, we always manage to deliver an impeccable product, thanks to LAT.

LAURA HANKO
Brand Manager
KAO Corporation
Translation
I wanted to thank you and your team very much for your help. If an urgent need arises, your team is willing and able to help. I very much appreciate that we can rely on LAT in situations like this.

BRAD LAVIOLETTE
Digital Marketing Manager, BC Region
Porsche Vancouver
Cultural Marketing
LAT Multilingual is communicating to the target market that we want. If they're not already a current customer, LAT facilitates the opportunity of a lead. LAT understands what content works.

FRANK POLLARE
Vice President, Americas Communications
AECOM
Translation
I want to reiterate the value we place on LAT's service and responsiveness. In the three years I've been involved with the Americas' communications efforts, I cannot recall one incident in which you haven't met our requests. For this I thank you. I look forward to our teams continuing to work together productively in the years ahead.

ANDRÉE RAYMOND
Manager, Translation Services
Destination Canada
LAT Multilingual provides us with quality service. The LAT team is courteous and available at all times. They have a solution-oriented approach, and offer suggestions for complex projects.

LAURA CURTIS FERRERA
Head of Marketing
Macquarie Group
Translation
I just wanted to say how much I appreciate all of the extra effort LAT has given us in the last several weeks. It is been truly wonderful to rely on a vendor as prompt and efficient as your group.

ROSEMARIE CHOI
Marketing Coordinator
The Portables
Translation
LAT produced high quality translations within quick turnaround time. Their translators paid close attention to terms specific to our business, which is a huge plus!

DEAN MAILEY
President and Owner
Fusion Communications Group
Translation
We appreciate the service we received from LAT and consider your company a great supplier!

DAL DULKOAN
HR Manager
Sun Rich Fresh Foods Inc.
Translation
We have partnered with LAT for over 10 years. LAT provides excellent service and is efficient and timely. We would highly recommend LAT for their translation services and their quality.

SARA SWEE
Director, Internal Communications
AECOM
Translation
Your team is a fantastic group of folks to work with!
MARG LATHAM
Vice President, Quality, HSE and CADD Management, Canada
AECOM
Translation
LAT came well recommended and lived up to expectations. The translation was well received by French users, tight timeframes were met and I had the pleasure of working with LAT for years.

HEATHER TIMMER
Recruiter
Natural Factors
Staffing
LAT readily grasped our needs and I would not hesitate to use them again in the future. Working with LAT is not only pleasant but satisfying because they get results.

RAVINDER SANGHA
Marketing Manager
HALO Metrics
Translation
LAT has been able to handle French translations for our technical products and are able to turnaround requests very quickly. We appreciate the service they have been able to provide.

SABRINA FAROLAN
Project Manager
Brightworks
Translation
My experience with LAT has always been a great one! They're reliable, professional, pleasant to work with, and they always provide us with services that fit the business we work in perfectly.

MARC LABELLE
Project Coordinator
Programme DIRE
Website Localization
LAT fully understand our organization and was able to meet our needs in a personalized way. For translation requirements or cultural marketing, we recommend LAT without reservation.