SOCIAL MEDIA TRAINING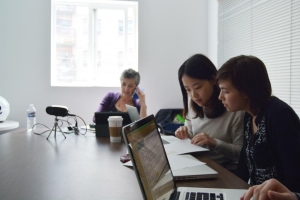 Social media training keeps your employees up-to-date on the latest digital trends.
Want to boost your online presence, but aren't sure how to get started? Want a deeper understanding of social media – and how to use it to maximize your business? Our social media training services will get you and your team up-to-date on the latest trends and best practices of the digital world. Our online courses are taught by industry experts and easily adapt to your schedule.
Contact us learn more about our customized social media training programs.

Social media such as Facebook and Sina Weibo are great ways to share brand information with a mass audience, but what about developing one-on-one relationships? With private messaging apps that include news feeds, games, and even online shops soaring in popularity, it is now easy to directly reach potential customers. Our WeChat Marketing 101 course looks at WeChat, the largest private messaging app in China with over 400 million users, and explains how you can optimize a personal account to boost your visibility, improve customer service, and increase sales opportunities.
WHY USE OUR SOCIAL MEDIA TRAINING SERVICES?
Convenience
Our online programs easily adapt to your busy schedule. Giving your team basic social media training will strengthen your company's online visibility. We can work with you and your employees to find the time that works best for everyone.
Learn from Industry Experts
Our teachers have the experience and know-how to help you learn. They are experts in their field and love to share their knowledge.
Personalized Training
With small class sizes and real-time instruction, our teachers will adapt their lesson plan to your learning style. Looking to understand a particular aspect of your target markets? They can also develop a custom training program specific to your needs.