Website and video localization for CrowdTangle
Sinead Sprigg
2018-02-21T12:12:29+00:00
Project Description
CrowdTangle helps brands (such as BuzzFeed, the Huffington Post, CNN, ESPN, L'Oréal Paris and Greenpeace) capture great stories, measure social performance, and identify influencers. CrowdTangle is a publisher analytics dashboard that lets news outlets compare their different accounts' performance on up to five social accounts within one app.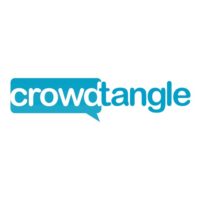 As its partnership with Facebook in 2016 grew to global proportions, CrowdTangle wanted to make sure they truly resonated in their different target markets. They wanted to have their B2B site localized for various markets, helping them reach a much larger audience.
Working with our local in-market teams, LAT provided website localization into 7 languages: Spanish (focused on the Latin American market), Portuguese (focused on Brazil), German, French (for the European market), Traditional Chinese, Hindi, and Thai. The website included informative videos for which we provided transcription and subtitles respecting the informal style and tone.
CrowdTangle wants to engage with its global markets from a local perspective – LAT's in-market teams all over the world ensure a truly local presence. Localization requires understanding of the content of course, but it also requires the ability to move away from the source text to convey the message clearly, using the right tone and style. Our team of select language professionals understands the need to go beyond translation, and render the meaning and intent of the message.