TravelCanada.CN
Laura McLeod
2020-08-04T15:30:21-07:00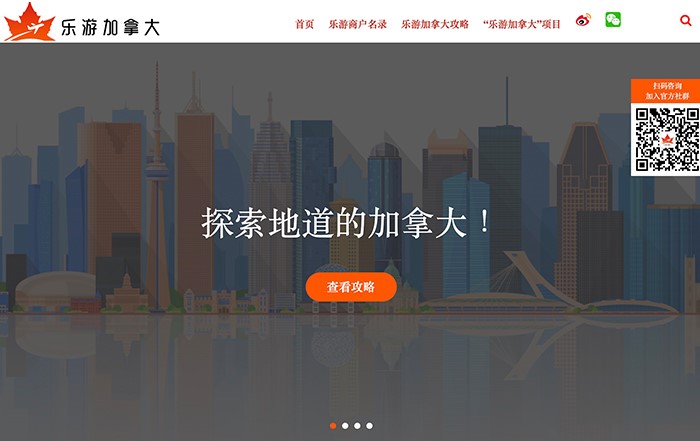 TravelCanada.CN is a Chinese travel/tourism website (WordPress) designed and maintained by LAT Multilingual to help promote Canadian hotels, restaurants, retail shops and attractions to Chinese locals and visitors.
Because many Chinese-speaking people prefer to interact and research places to visit in their native language, this site fills a need by allowing companies that may not yet have a fully developed Chinese web presence, to be seen by potential Chinese customers.
The site features a free basic listing in Chinese for each participating member. Users can explore by province, or by category. Ads and expanded listings are also available for a fee.
In addition to the listings, the site and its Chinese social accounts (WeChat and Weibo) offer lively content about interesting trends, cuisine and culture – providing insights from local Chinese residents who wish to share their knowledge and discoveries with their peers.