Mercedes-Benz Vancouver
Hengyan Sun
2020-03-24T13:28:07-07:00
Project Description
Case Study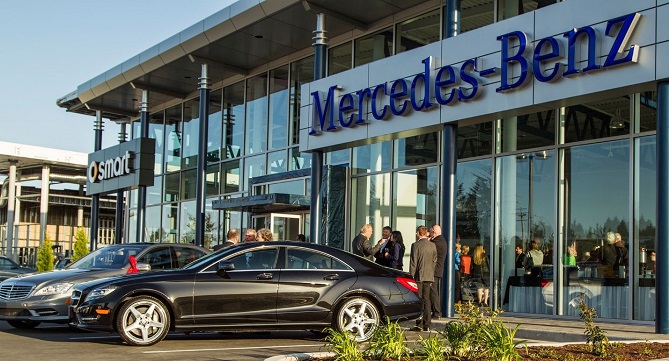 Mercedes-Benz Vancouver Retail Group has been part of the Vancouver community for 40 years. With four showrooms in Vancouver and the Lower Mainland, they showcase one of the largest inventories of luxury vehicles in the province.
Luxury car brand, Mercedes-Benz wanted to attract younger people to the brand, specifically the CLA and C-Coupe models. We suggested an online campaign that would increase brand awareness and appeal to young, Chinese customers.

Our content creators and social media specialists are familiar with the Chinese community in British Columbia. To maximize brand exposure, we focused on using the most popular social media for that group of people, WeChat.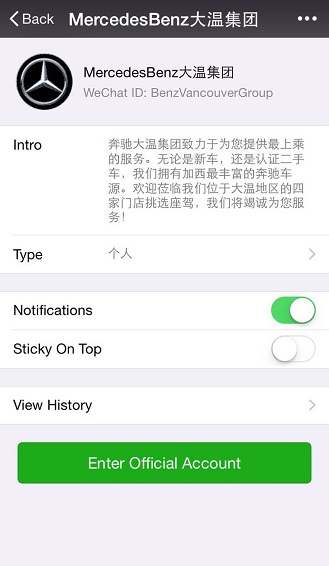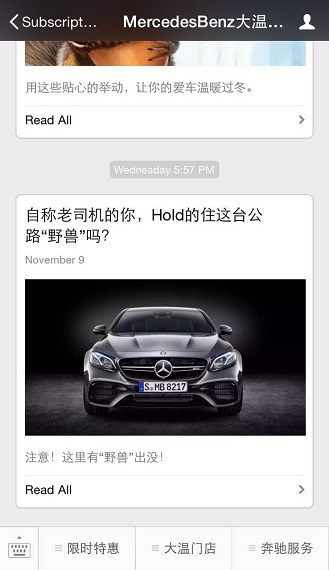 Using this social media mobile app, we selected and developed topics designed to encourage engagement among this age group. We broadcasted daily interactive content, asking our target audience to post their favourite Euro cup team, and their first impression of Mercedes Benz vehicles.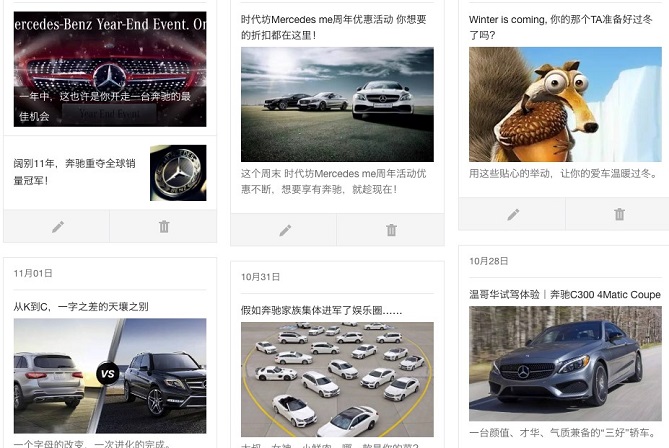 In addition, we promoted the campaign on local influencers' accounts and assigned our content team the task of writing well-researched articles that would be of interest to car enthusiasts, which would stimulate sharing and engagement. This strategy, along with increased frequency of posts and engagement, , successfully drove online traffic into local showrooms, while helping gain more followers on the WeChat subscription account. After only a few days, people started posting inquiries about specific models' availability and the location of their nearest dealership.

WeChat allows customers for whom English is not their first language to confidently engage with the brand and be easily reached by Mercedes Benz Vancouver Retail Group's sales team. While the company would not allow us to disclose the actual number of cars that continue to be sold from WeChat, it is safe to assert that customer service and access of information have been greatly enhanced by this approach using the social media app WeChat and LAT's multi-ethnic marketing skills.
The initial 3-month objective of reaching 500 followers was exceeded six weeks ahead of target. As we continue to create more content for Mercedes Benz' WeChat account, we are also testing different messages to promote new models.