Adapting Marketing Content for Hawaiian Airlines
Sinead Sprigg
2018-02-28T09:57:03+00:00
Hawaiian Airlines service passengers from all over the world. The airline carried a record 11.5 million passengers in 2017. As the company continues to expand its network and fleet, LAT is proud to help them provide their international travellers with well-adapted content[1].
Hawaiian Airlines offer services from Japan, South Korea, China, Australia, New Zealand, American Samoa and Tahiti. Hawaii as a destination is very popular with Asian travellers due to the ease with which they can get there, and the prestige of being in the US without having to travel to the mainland.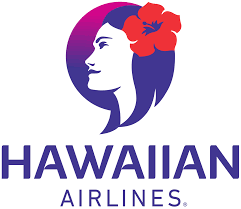 To reach their wide and diverse audiences in China, Korea, Japan and France, Hawaiian Airlines needs to ensure that their content is culturally localized to appeal to each reader. This requires a deep understanding of nuances and culture-specific turns of phrase.
Hawaiian Airlines engages LAT to adapt their content for their target markets; from adapting product descriptions, marketing texts, web banners and images to localizing ads and website, LAT's in-market specialists ensure that the Airline's content is culturally localized to appeal to each reader.
This undertaking is about far more than translation, it involves adapting product descriptions to appeal to various cultures.

LAT continues to work with Hawaiian Airlines to adapt their content so that it speaks to each target market.
[1] Source: https://bit.ly/2HOxTyS