Canadian Tourism Commission
Emily Larson
2020-03-03T13:13:19-08:00
Case Study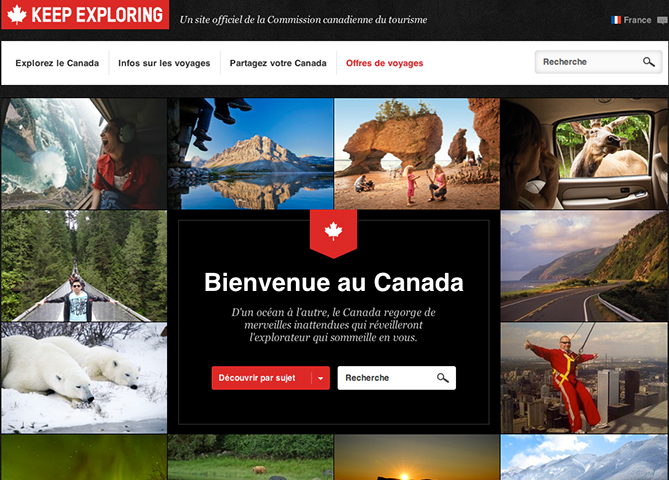 We collaborated with DDB Canada to translate and localize content for the CTC's Keep Exploring and 35 Million Directors campaigns. Our work ensured the CTC could reach their multilingual markets.
Facing federal funding cuts to the tourism program, the CTC partnered with DDB Canada to come up with unique and engaging campaigns that would attract foreign visitors. They collaborated on "Keep Exploring" and "35 Million Directors", two projects that focused on user interaction and social media. Keep Exploring is a website that features the photos and experiences of locals and tourists alike in Canada. 35 Million Directors was a campaign that asked people to shoot their own video clips of the Canadian experience. The winning footage was then assembled into one video. The CTC and DDB Canada had great content, but they needed to make sure it would be accessible for their multilingual audience.
We worked with DDB Canada to provide engaging multilingual content for Keep Exploring and 35 Million Directors. We collaborated on the translation of the 35 Million Directors website to make it available in both English in French, and localized the Keep Exploring website into English (for the UK, Australia, India, Canada, and the US) and French (Europe and Canada). In addition, our team worked alongside DDB to translate the content into German, Portuguese, Spanish, Korean, Chinese, and Japanese.
Because "Keep Exploring" and "35 Million Director"s were heavily reliant on user interaction, we also worked with DDB to translate and adapt the content for their CTC social media campaigns. We ensured their Facebook, Twitter, and YouTube pages were sending the right message to the various target markets.