MULTILINGUAL STAFFING SERVICES – COMPANIES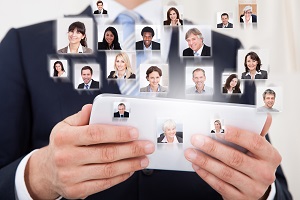 Multilingual Staffing Services for Your Company
Welcome to LAT Staffing Services.
Our job – and our passion – is to help you find the perfect candidate for any of your openings, particularly when the job requires specific language skills.
LAT understands the language industry. In business since 1999, our focus has always been on quality and excellent customer service. Whether your opening is in Halifax, Montréal, Toronto, London, Winnipeg or Vancouver, we can help you find the most talented bilingual candidates from across the country.
Give us a call or contact us to find out how we can help you with all of your staffing or language needs.

CUSTOMERS' POINT OF VIEW

Mor Malcom,
Consultant
Sun Life Financial

Carole has always been professional, outgoing, and well-versed
in her field, upon every occasion we've met. She has gone out of
her way to make me, as a candidate, feel valued and respected,
and has always provided honest, constructive, positive feedback.
Highly recommended!

Lisa Holman,
Human Resource
Assistant
Fanshawe College

I really enjoyed my time working with and getting to know Carole,
she is a breath of fresh air in the staffing industry. Her hard work
and dedication combined with her outgoing and straight forward
personality is a winning combination.

Alain Mongenot,
District Sales Manager
Klim Eastern Canada

Carole is a great staff recruiter, always on top of the news,
keeps all parties informed of expectations, accurately describes
all positions and information process, in a timely manner
which makes her stand out...

Jason Cain,
Talent Acquisition
Specialist
Anatolia Tile
& Stone Inc.

Carole is a candid and transparent professional who takes client
concerns to heart and incorporates them into the work she does.
She is service-minded and always focused on putting the needs of
her candidates and clients first. Her skill in finding 'fits' for her clients
and her strength in bilingual recruitment has proven to be a valuable
resource.

Kim MacGowan,
President
MacDay Label
Systems Ltd.

Carole helped me find my first employee. A challenging step
for a small business. She gave me great advice.

John Palmeri,
Production Manager
Retail Flyer


Lise has been able to respond to our business needs in an efficient
manner. Lise has proven to be very helpful in sharing her extensive
knowledge with us, guiding us with honest advice. When requiring
a resource to join our team, Lise supplied us with a fantastic
candidate who came in and contributed right away.

Heather Timmer,
Recruiter
Nature's Path


We had difficulty finding a suitable candidate for a bilingual role that is
rather unique. Lise was able to grasp our needs readily, round up the
type of candidates needed, and effectively test and screen them for our
needs. She is very resourceful and extremely pleasant to deal with
and I would not hesitate to use her specialized skills again in the future.
Working with Lise is not only pleasant but satisfying because she gets results.

Christine West,
Writer - Author
Freelance

Carole is very articulate when interviewing possible staff and potential
employers. I've seen her make numerous placements that were perfect fits;
in fact, she placed me at my current place of employment...I'm very pleased
with my position, and my employers' and colleagues are pleased to have me
as part of the team, as well. I would recommend Carole - hands down -
as a superior recruiter.
Read more testimonials
THEY TRUSTED US