Surrey-Newton: the South Asian Ethnic Enclave Bursting with Opportunities
Toronto. San Francisco. New York City. When trying to reach North America's ever-growing South Asian community, cities well-known for their multiculturalism come immediately to mind.
However, when looking at percentages, these cities fall surprisingly short:
3.3% of the San Francisco Bay Area is South Asian, 10.4% of the Toronto Metropolitan Area is South Asian, and South Asians make up only 3.8% of New York City.
So where do high percentages of South Asian people live?
The answer lies in the unassuming Surrey, a city in the Canadian province of British Columbia.
Here, in this municipality of Metro Vancouver, an incredible 30.7% of the population originates from South Asia, making Surrey a number one focus point for those wishing to market to the South Asian community within North America.
The concentration of Punjabis in the Metro Vancouver area differs from other South Asian populations, which are more diverse. Marketing to South Asians in Metro Vancouver doesn't require adaption to multiple sub-cultures, allowing for even easier access to this ethnic group.
Why market to this community?
After Chinese-Canadians, South Asians are the largest visible minority in Canada. South Asians are 14% more likely to be brand loyal than other Canadians, and 10% more likely to value quality over price, making your entrance into this market a promising venture if you do it right.
Surrey-Newton
Though Surrey overall boasts a huge percentage of South Asians, one of the largest South Asian enclaves in the world is specifically Surrey-Newton, where 1/5th of all South Asians in Canada live. Newton is a vibrant community, hosting countless events and associations.
The Bell Centre for Performing Arts, and the Newton Cultural Centre provide arts and culture to the community, and their annual Vaisakhi Parade is one of the largest outside of India, hosting anywhere from 80 000 to 200 000 people. Community is also a priority in Newton, with events like Community Coffee Wednesdays, to engage with citizens and promote discussion, and Newton Days, a lively farmer's market to bring together families and offer fun for all ages.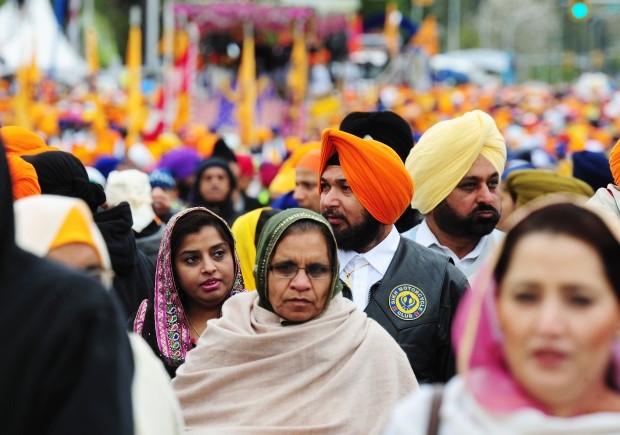 The Payal Business Centre
Demonstrating the prevalent South Asian influence in Surrey is the Payal Business Centre, just north of Newton. A one-stop shop for South Asians, this centre hosts an impressive variety of South Asian clothing stores, jewelry shops, and food markets. Interestingly, there are also immigration services in the centre; immigration help offices and permanent residency application services can all be found here, proving  the commitment of this community to South Asian immigrants.
Is this South Asian enclave accessible to outside businesses?
With organizations like the Newton Business Improvement Association, the answer appears to be "yes". This association, made up of property and business owners focused on improving opportunities for businesses, has four pillars: safety, area enhancement, marketing and events, and government relations. From universal graffiti programs; 20 year plans; Community Coffee Wednesdays, and even a used needle disposal program, the Newton Business Improvement Association is clearly committed to developing Newton, and is open to working with businesses and marketers.
The South Asian community is one surely to be focused on, with their ever-growing prevalence and value as a consumer culture.
Most importantly, remember to look no further than Surrey for access to this population, as this modest Metro-Vancouver municipality is home to one of the greatest South Asian ethnic enclaves in the world, ever looking for new opportunities to grow and prosper.