Opportunities in sight for businesses focusing on multicultural marketing and sales approaches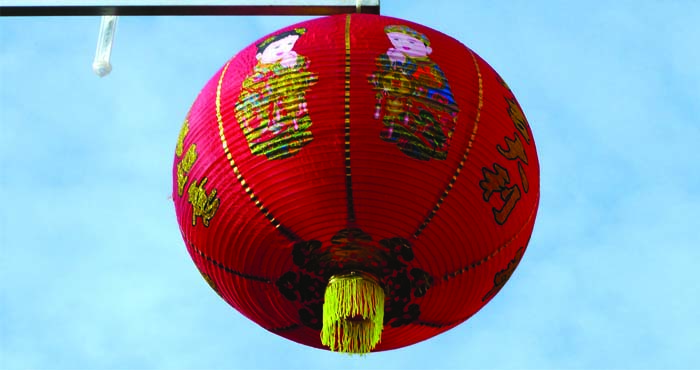 Although the Western world's New Year's celebration has passed, the Chinese calendar tells us that during the fourth weekend of January (27th to 29th) we approach the beginning of a new lunar year, the year of the Rooster. It is a traditional cultural celebration to welcome the New Year with specialty dishes and rituals in order to cultivate good fortune. According to the Chinese zodiac, the Rooster represents the tenth of twelve cycles and 2017 is a fire-Rooster year, a combination that recurs every 60 years.
Traveling traffic from China peaks up to 47% during special occasions
Prosperity is the main wish behind many of the Chinese New Year's customs, especially the distribution of red envelopes, which usually contain cash or precious giftable items, such as gold or jewelry. The colour red symbolizes yang – protection, good fortune and positive energy. Acknowledged as a tradition-heavy community, Chinese-Canadians make sure they celebrate the New Year's festivities the right way, among friends and family. Traveling traffic from China can experience a surge of up to 47% during special occasions like this, with Millennials the largest demographic to visit the Great White North (around 32% of all incoming visitors). Still on the Millennials note, Project Atlas reports that Chinese students represented 31% of all international students in Canada in 2015 (over 38,990 students!) and more than half of them have considered making a life in Canada.
A new strategy for a global economy
Such a fast-growing number of Chinese visitors all across Canada is clearly behind the decision of many organizations to make traveling services friendly to Mandarin and Cantonese speakers. Vancouver International Airport (YVR) is working hard to make sure new arrivals feel welcomed. So much so, YVR received an award from the China Canada Business Council (CCBC) just last December (2016) recognizing the value of policies put in place over the course of two years. By focusing on an integrated marketing strategy and strong customer service initiatives, YVR looks forward to serving up to
25 million people by 2020
. According to an article from
Bloomberg
"China is poised to become the world's largest source of international travelers, sending as many as 200 million people abroad each year and becoming the tourism juggernaut to dwarf all others." Enters YVR's new marketing approach.
Translation is not quite enough when talking multicultural marketing: interpretation and promoting community engagement are a must
Part of an integrated marketing strategy consists of maintaining a page on Weibo – an important social media platform in China. A hybrid of Facebook, Twitter and direct messaging apps like WhatsApp, Weibo facilitates the communication between Chinese travellers and the airport. The platform has a whopping 132 million users daily. "We have also worked with airlines to develop an innovative rates and charges program, ConnectYVR, that offers some of the lowest rates in North America," reports the airport on its blog. YVR is also the only facility in Canada to offer direct flights to Nanjing. The service projects to create more than 162 jobs at YVR and throughout British Columbia.
The challenges of a multicultural marketing approach
Establishing a presence in international markets can be a challenge. It is not uncommon for a business team to need guidance when it comes to the customs or language of the community they're trying to reach. Thankfully, there is a digital marketing trend that can help you overcome this problem: marketing localization.
Respecting language syntax and local particularities is crucial to make sure your message is heard loud and clear. Translation services are not quite enough when talking localization: the correct interpretation and effective (and local!) community engagement are paramount to the development of a successful strategy.
Best wishes for a happy and prosperous Year of the Rooster!