As our cities become more diverse, it is important for businesses to embrace the cultural traditions of the people who make up our communities. By 2031, more than three-quarters of Toronto's population will be either foreign-born or born in Canada to foreign parents – how can businesses reach out to an increasingly diverse marketplace and make returning and potential customers feel welcome? Celebrating important holidays like Chinese New Year 2014 is a great place to start.

What is Chinese New Year and how is it celebrated?
Chinese New Year is the most significant date on the Chinese calendar. This 15-day festival is also known as Chinese Lunar New Year, because the date of New Year is determined by when the second new moon after winter solstice occurs.
The surviving myth of Chinese New Year describes the fight against a beast named Nian, which would terrorize Chinese settlements by eating people, cattle and crops. To keep the beast at bay, people would put food on their doorsteps. When people discovered that Nian was afraid of the colour red, they began to hang paper lanterns and light firecrackers to scare the beast off. Consequently, the dominant colour at Chinese New Year is red, and is used heavily in New Year symbolism – in parades, celebrations, and gift-giving.
Each calendar year is symbolized by an animal from the Chinese Zodiac, and 2014 is the Year of the Horse. The horse symbolizes hard work and the efforts to improve oneself. Horses will feature heavily in Chinese New Year imagery and gift giving.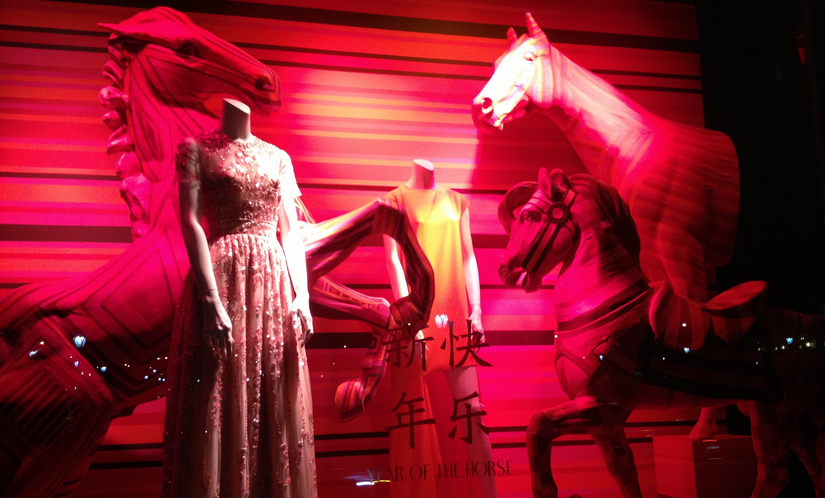 Why is Chinese New Year important?
Much like Western beliefs surrounding a New Year, Chinese people see the New Year as a way to begin anew. They believe that celebrating the New Year will bring good tidings for the year ahead. The New Year is a time of celebration – Chinese people worldwide will flock to parades and other events on Chinese New Year, and will continue to celebrate for 15 days. A lantern festival is traditionally held on the 15th day – these events have become popular with Chinese people and Westerners alike worldwide.
The New Year period is prime vacation time for Chinese people. They will often save up their vacation each year and use it over this time to visit relatives and close friends. Gift-giving is popular during this time – people spare no expense to buy lavish presents for their loved ones. In urban spaces, imported goods are popular, as are cigarettes and fancy bottles of alcohol; in rural places, agricultural goods are more common. One of the most common gifts in urban and rural areas alike is "lucky money", or ya sui qian, which is given in red envelopes. The red envelope is seen as a good luck charm and a way to weaken evil spirits.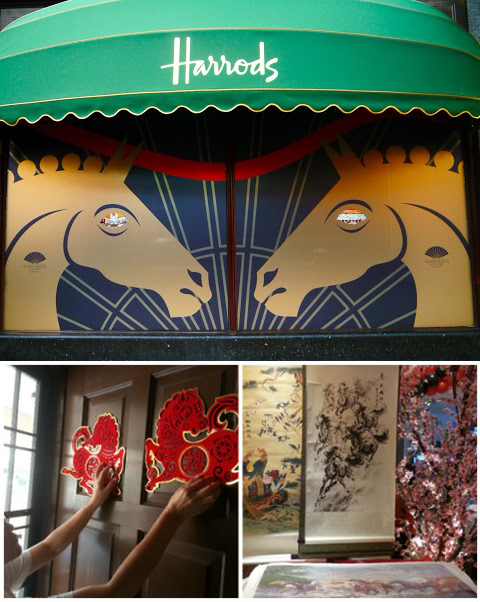 How can my business get involved in Chinese New Year?
People are more likely to buy lavish or expensive gifts at Chinese New Year, so companies that specialize in luxury goods can capitalize on this time of year by celebrating Chinese New Year. Chinese companies put on sales around this time to attract business.
Many Western businesses celebrate Chinese New Year by creating custom items. Ferrero Rocher, Godiva Chocolates and Smirnoff Vodka are just a few companies who create special items or packaging for Chinese New Year.
If you have a retail store, think about creating a window display for Chinese New Year. Use red and gold as theme colours and make sure to include some horse symbolism for 2014. One way to do this is with Chinese paper cutting art. Each year, local artists cut paper into intricate designs that often depict this year's lucky animal, or words such as fu, meaning luck. You can buy paper-cutting artwork online, or better yet, have a local artist create some pieces for you.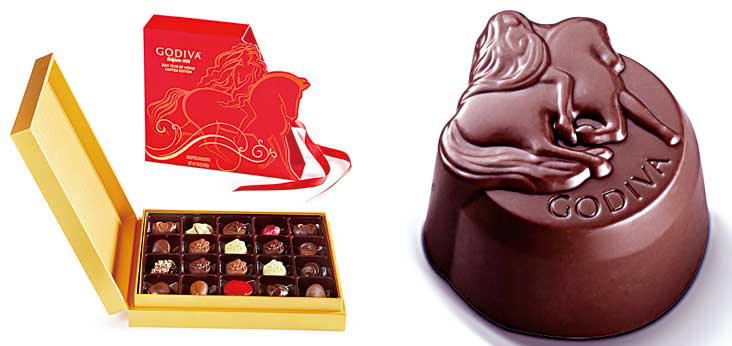 What about gifts?
Chinese New Year is a great time to show appreciation for your customers through gifts. Fancy food items such as chocolate are a hit, as are healthy food products – tonics, oils or herbs such as ginseng. Another popular gift item is lucky bamboo, a plant seen as a symbol of wisdom, class and knowledge. Potted bamboo plants are readily available at garden stores, some Whole Foods stores and even IKEA – they make excellent gifts, and when grown into spirals and shapes, look great too.
If you are looking for in-store giveaways for customers, offer paper lanterns to children who visit (having your company name on the lantern is acceptable too!). Kumquats are a symbol of wealth because of their golden colour – leave a bowl on your counter for customers to take with them.

Things to avoid
Every culture has do's and don'ts when it comes to gift-giving, and Chinese culture is no different. If you are giving a gift in a red envelope, make sure to include a small amount of money. Do not use red envelopes to strictly promote your business – when LAT Multilingual Project Manager Lesley Ning recently received self-promotion in a red envelope, she was confused by the gesture and felt uncomfortable.
Clocks and watches are not an option for gifts, because the sound of the words "clock" and "ending" (death) in Mandarin are very similar. Giving a person a clock may send the wrong message. Don't give sharp gifts such as pocket knives, as giving this gift may symbolize the severing of a relationship.
Finally, when wrapping gifts, stick to red and gold wrapping paper – these colours are considered fortunate and bring good tidings.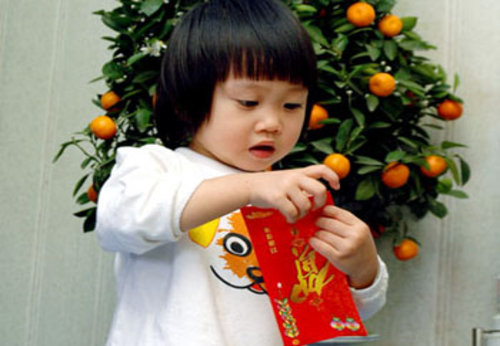 The thought that truly counts
When it comes to celebrating Chinese New Year, Chinese audiences are appreciative of businesses that put in the effort to show they care about their clientele. As Lesley says, "Chinese people will be happy that your business is celebrating Chinese New Year. It shows a willingness to know your community and that you care about people."
If you'd like to learn more about engaging with the Chinese or any other community, call to book an appointment with one of our diverse team of marketing specialists!