The popular e-commerce site Taobao was launched in May 2003 and is already one of the most popular e-commerce sites with over 760 million products listed. It has facilitated over US$165 billion to date, and ranks 8th on the Alexa global top sites rankings, ahead of Twitter, LinkedIn and Weibo. To compete with eBay China, Taobao played the "list items for free" strategy, which allowed them to become the No.1 e-commerce site in China. Currently Taobao has 5 billion registered users and receives more than 500 million unique visitors each day. Wanting to start selling on this popular site? Here's how: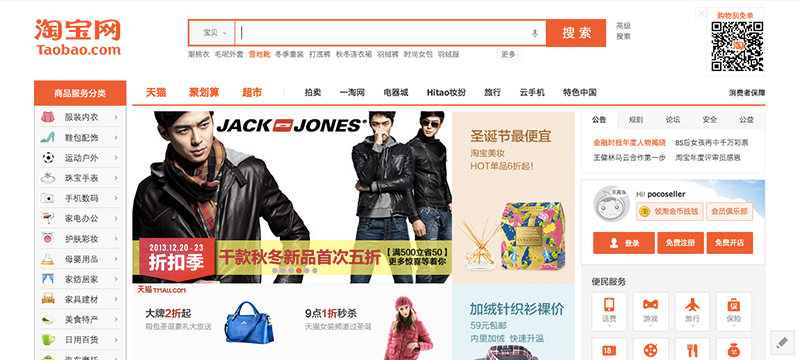 Taobao.com facilitates consumer-to-consumer (C2C) retail for small businesses and individual sellers.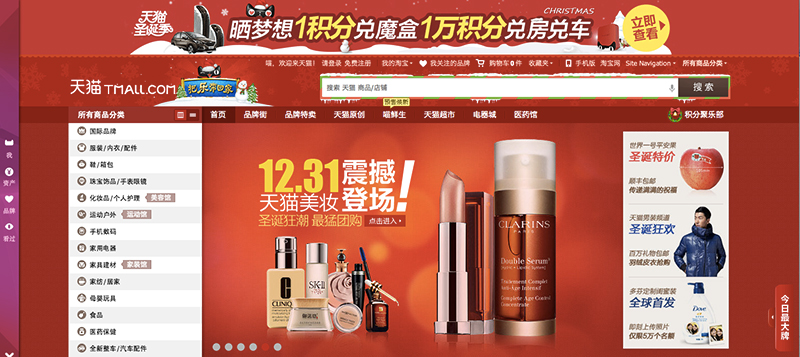 Tmall.com, formerly named Taobao Mall, facilitates business-to-consumer (B2C) retail brand name goods to complement the Taobao C2C marketplace.
1 – Create an account: If you're Chinese, you can easily create an account on Taobao
Inscription: You may also login by using your Weibo or Alipay account. Once you answer all the required questions and submit your request, you will need to activate the account by email. Once the account has been activated, you may start buying and selling on Taobao.
If you are not Chinese however, Taobao has created an alternative platform called T-Mall Global, which allows overseas companies ready to offer (and deliver) their goods to the Chinese market to sell on this important and growing platform. More information about T-Mall Global is available here.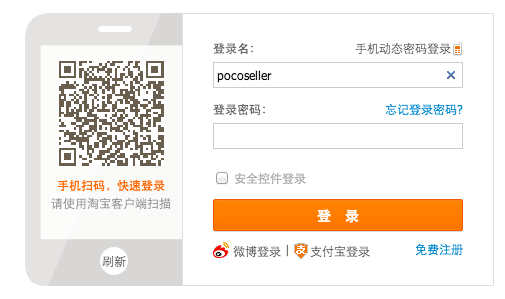 2 – Promote your store using value-added services and customization 
One of the most popular Taobao value added service is called "Taobao hot shop". It offers programs to help promote your products and get more attention from shoppers. Also, you may customize the appearance of your store to be more attractive. More details are available here: Taobao Hot Shop
3 – Stay active on the Taobao Bulletin Board System (BBS) commonly used in Chinese to refer to website forums)
Taobao Bulletin Boards are basically website forums. Although there is no formal platform to advertise on Taobao's BBS, an item mentioned by a user will be shown in each post.  This is also an effective way to promote your store because it is very likely that someone reading your post would click the link to your store.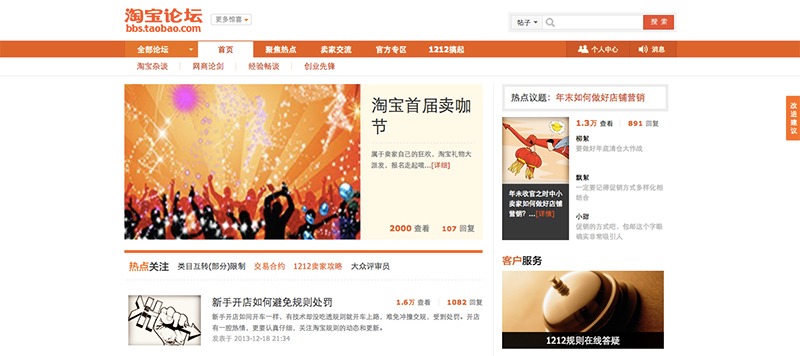 4 – Participate in sales campaigns
Taobao will often organize campaigns on various themes. As long as your list of items qualifies, you cab participate in these events to promote your store and earn more credits.
Example of a campaign:
"Singles' Day" – November 11th
The Single's sales event offered a series of promotions and deep discounts in one day. This year, Singles' Day was a record breaking day for online sales. Within 24 hours, Taobao facilitated RMB 35 billion (approximately US$5.76 billion) in online transactions. Over 100 billion RMB (US$16 billion) worth of merchandise was sold in the T-Mall shops of the following well known brands: Nike, Adidas, North Face, Microsoft, Samsung, Philips, Gap, Clinique, Huggies, Casio, Ugg, Nokia, Nine West, Lipton.

A poster of Tmall November 11th Singles Day's sales event
In Conclusion
Although big brands have been taking advantage of China's powerful ecommerce market opportunities, smaller companies can also benefit from the popularity of online shopping in China by selling their products on Taobao. The only barrier may be the language but that, of course, is a small obstacle that our team at LAT will be happy to help you overcome.
Contact us about helping you sell on Tmall!