Last month, luxury brand Cartier launched an innovative marketing strategy to connect with Chinese consumers. To engage with Chinese consumers in a meaningful way, Cartier partnered with the Palace Museum, located in the Forbidden City in Beijing. In this case study, we'll learn how Cartier successfully built meaningful relationships with visitors through the power of cultural marketing and creativity.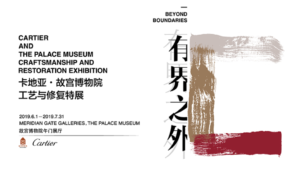 "Beyond Boundaries: Cartier and the Palace Museum" seeks to explore historical ties between China and the West. With the fall of the Qing Dynasty, many Chinese antiques were collected by Westerners. This, along with Chinese culture in general, inspired many European artists to develop new pieces with Chinese influences. From this emerged unique pieces of art that blended Chinese culture and influence within traditional European art.
(Source: https://bit.ly/2YU9zU1)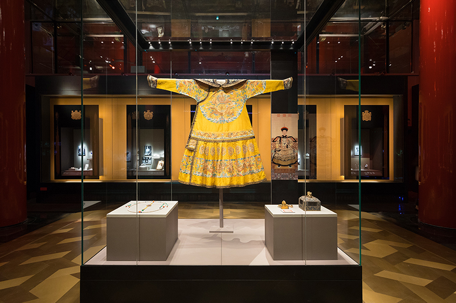 One component of this exhibit is especially interesting—the Time Memories wing features six watches which were taken from the Palace Museum and restored in Switzerland. The final, restored watches are the result of a collaboration between Chinese and Western watchmakers, forming important connections within the creation of the exhibit itself.
(Source: https://bit.ly/30fpsVB)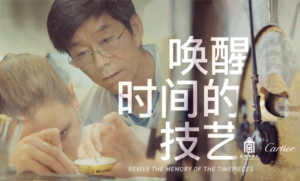 "Beyond Boundaries" isn't only a museum exhibit—it also has additional features like a VR Experience, a WeChat mini program, and demonstration sessions with watchmaking experts. These added features target young people who want to experience the exhibit in an even more exciting way.
(Source: https://bit.ly/2JajsYF)
Partnering with established museums and art institutions has long been a strategy for heritage luxury brands to differentiate themselves from competitors. The Cartier x Palace Museum partnership is the newest example of how brands can tap into the power of art to up their value and authenticity. Though this isn't a completely new approach, it's a great marketing solution for today's Chinese luxury market.
And as the Cartier x Palace Museum collaboration demonstrates, Western luxury brands are searching for new and innovative ways to connect with the mainland Chinese luxury market. Using a museum exhibit to enhance a brand's authenticity is a great way to gain the respect of Chinese consumers, who increasingly appreciate a foreign brand's efforts to understand their country's history and culture.
(Source: https://bit.ly/2Mxq1sb)
Palace Museum: Expert Marketer?
Clearly, it's not just Cartier that knows how to market to a Chinese audience. In 2012, Shan Jixiang became chief director of the Palace Museum, launching the Museum's surprising turn towards marketing and product development. The Museum has developed a wide range of products that combine the intricacies of ancient artifacts with the everyday: for example, umbrellas featuring ancient Chinese designs or small figurines. They've also launched emoji packages, produced documentaries about the Museum, and have created VR technology for people unable to visit the Museum.
(Source: https://bit.ly/32bFT7q)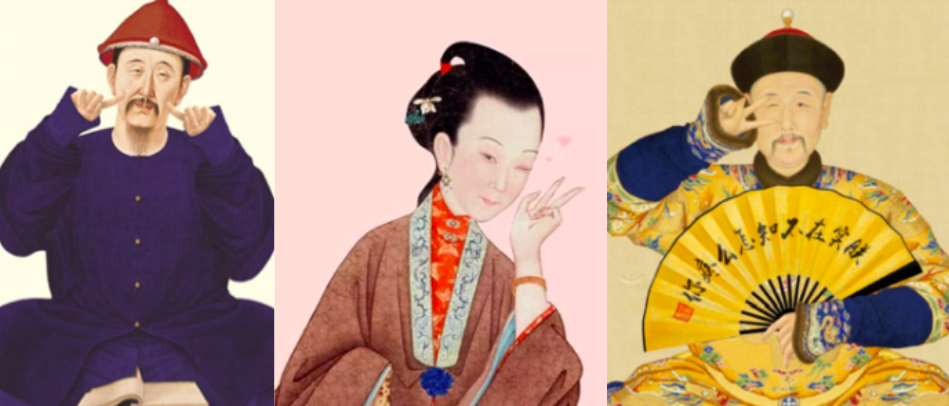 This has significantly increased the museum's popularity, with growing numbers of young people flocking to the museum to buy its products. After launching a new lipstick with decorative packaging based on museum artifacts, 100 000 lipsticks sold out in just one week!
(Source: https://bit.ly/2JoqacC)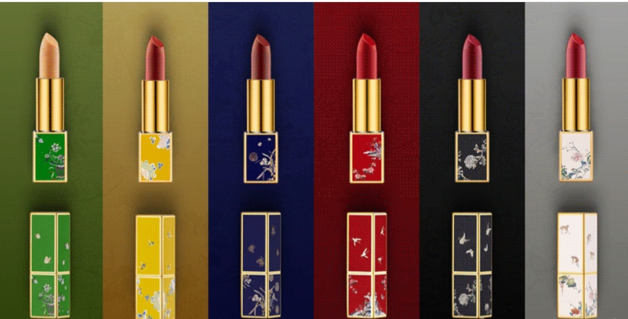 Recently, Café by The Forbidden City also opened in Beijing. This coffee shop, themed after Imperial China, allows its customers to enjoy a wide range of drinks while experiencing ancient Chinese culture. This is also a part of the Forbidden City's strategy to attract younger generations.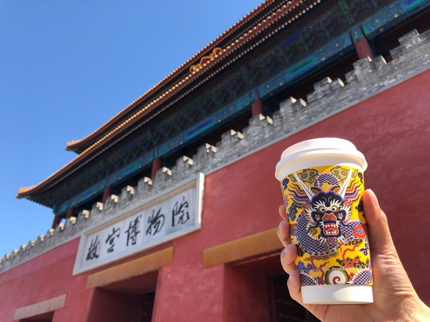 Results
The recent boom in popularity of the Palace Museum can be seen through its increased visitors in recent years. The Museum announced late last year that it welcomed a record-breaking 17 million visitors in 2018. Almost half of them were under 30 years old, a quarter were between 30-40, and 1/5th were 40-50. The museum also disclosed that it sold RMB 1.5 billion of cultural and creative products in 2017.
(source: https://bit.ly/2XPqM45)
Lessons Learned
Research has shown that Chinese consumers don't care as much about luxury or exclusivity. Being creative and interesting is now key. By incorporating cultural heritage into both the Palace's products and Cartier's collection, both brands created a unique, interesting experience for their visitors.
Nostalgia marketing is also a good way to make your brand more appealing, as recent studies have shown that Chinese youth are looking to reconnect with their culture. Both Cartier and the Palace Museum do this very successfully, highlighting Chinese culture in an authentic way.
Chinese consumers relate to brands that are authentic and genuine in their marketing campaigns. Cartier did a fantastic job in connecting with the Palace Museum and acknowledging the shared history between China and the West.