Multicultural Marketing
Multicultural Marketing helps your organization reach and engage with multilingual communities.
Who We Are
At LAT Multilingual, we help companies connect markets by providing quality multilingual translation and marketing localization services. In the translation business for over 15 years, LAT has helped many well-known brands adapt their marketing message to different languages and cultures. We have the background in translations and the marketing team to help you build the most effective strategy to reach your target markets – in any language.
Our multicultural marketing services include:
Full-cycle Social Media Management
Multilingual Content Marketing
Brand Adaptation and Development
Multicultural Market Analysis
Multilingual Media Buying
Campaign Development and Execution
Multilingual Online Customer Service
Why You Need Us
Are you ready to reach new markets and grow your sales? Do you have a great product and want to improve your customer service?
How about accessing international markets? Are you aware of the cultural subtleties involved with expanding to international communities? LAT Multilingual adapts your marketing message in any language and for any ethnic community, so that your brand impacts your target markets as strongly as your English message does in North America.
Promoting your brand effectively in a new market requires more than a direct translation. To make the most of your marketing dollars, you need to make sure your message is well adapted. (Click here for some notorious translation mistakes!) Cultural references are crucial, yet they can't be directly translated.
You're a business expert within your own culture; LAT Multilingual helps you extend your offer to other cultures. We take your hard-won experience to a global level and make the kind of impact on other communities that you've achieved in your own.
What We'll Do For You
Develop customized multilingual social media packages to help your business increase sales, promote new products, and build brand awareness.
Create quality, branded content that communicates the right values at the right time to the right customers.
Promote your brand on the best multilingual social media channels targeted for your message, such as Weibo/WeChat for the Chinese market space, while working seamlessly with local media companies for traditional media channels.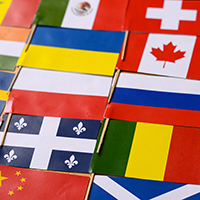 A multilingual social media strategy gives your company a unique and targeted approach to reaching new customers. We can help you engage your audience in their own language and on their preferred social platforms.

Learn more about our Multilingual Social Media Packages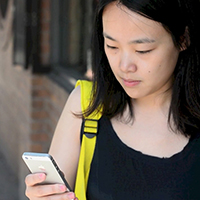 With an audience of over 500 million users, you don't want to miss out on the opportunities presented by Chinese social media platforms such as Sina Weibo and WeChat. We help businesses manage their presence and engage new followers online.

Learn more about Chinese Social Media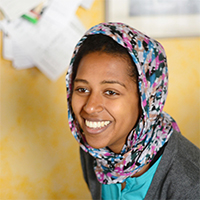 You want your web content to connect with your audience, but first your audience needs to be able to find you online. Our website localization services adapt your content with a multilingual SEO strategy in mind.

Learn more about Website Localization