2018, the Year of Canada-China Tourism, promises to be full of opportunities for Canadian businesses. Here's to a successful year for your business, starting with Chinese New Year!
1) Building Brand Loyalty 
Chinese New Year is the most significant date on the Chinese calendar. This 15-day festival is also known as Chinese Lunar New Year, because the date is determined by the second new moon after winter solstice.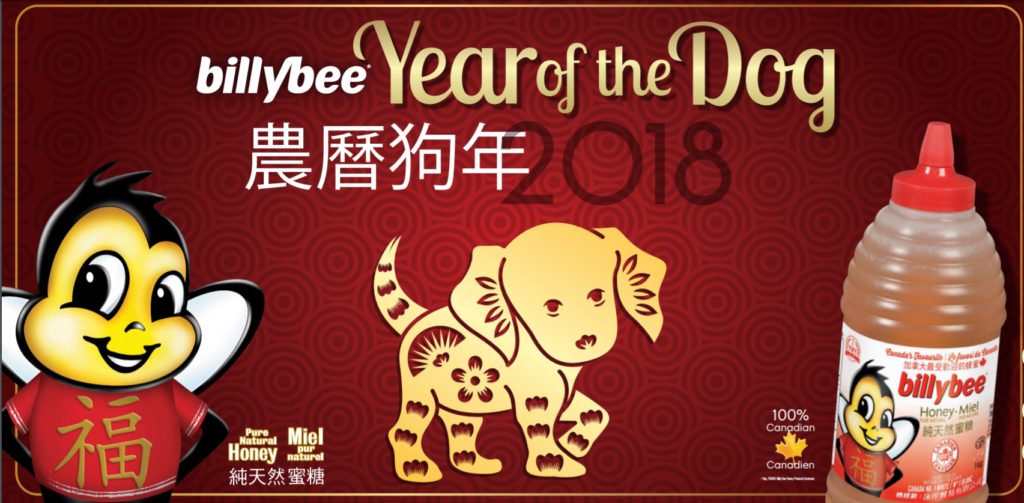 2018 is the Year of the Dog, which is a symbol of loyalty and honesty. This celebration, which takes place on February 16 this year is an incredible opportunity to build brand loyalty by extending a warm welcome to Chinese-Canadians (1.56 million: 2016 census) and Chinese-Americans (3.8 million: 2010 census), inviting them to visit your business.
For retailers, in-store events can be a great way to connect with local customers. Hosting a Chinese New Year celebration will add festivities to the dreary month of February, and will bring more traffic to your location while allowing you to show Chinese customers that you are part of the community.
For hotels and restaurants, Chinese New Year is a tremendous opportunity to be welcoming to guests. Visit our China Ready page to see how we can help you welcome Chinese customers.
2) Engaging with Chinese customers on Weibo & WeChat
Facebook and Twitter are social media giants in the Western world, but both platforms are blocked in China. So to engage with your Chinese audience, you need to adapt to their own platforms: WeChat and Weibo. As for content marketing tips, adapting your content into Chinese and engaging on the right social media account will help you expand your reach. You'll notice a significant return on investment in cities with a large Chinese, population like Vancouver and Toronto.
3) Boosting your Chinese New Year Campaign – with Media Buy
Featuring your offer and best wishes on influencers' accounts, and buying well-crafted ads on traditional radio and print media must also be part of your marketing strategy. Sourcing popular, local news outlets is a great way of connecting with communities.
Businesses such as Shoppers Drug Mart celebrate by handing out hongbaos (elaborately decorated red envelopes with a gift inside, usually money), containing chocolate coins to their customers. Purdy's Chocolates use red and gold packaging with Chinese-inspired chocolate flavours. Check out our case studies page to see some of the promotions we've put forward for Vancouver businesses, from ice cream to luxury cars.
This short video gives you some idea of just how significant Chinese New Year is:

(source: Telegraph.co.uk)
Looking to engage with Chinese customers? LAT can help!